Your Streamlined College Application Machine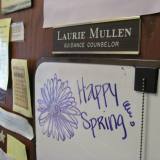 Carefully consider early admission.

Get good recommendations
The keys to getting good recommendation letters are:
Choose teachers who you know will write you a great letter.
Ask for the letters early. Teachers get bogged down with requests for letters in late fall and early winter, so make sure you ask in September or early October.
Choose teachers who teach in the area you want to major in. For instance, if you are applying to an art school, ask art teache for a recommendation.
If you don't know your area of major yet, choose a teacher who can attest to your leadership skills, your school involvement, or something that the application for doesn't request but you believe is important to know about you.
When you've done everything I've listed so far, it's time to give your recommendations to your counselor and ask him or her to send your transcript to the colleges.
Visit your counselor
Part 4 in a series on going to college:



Part 2: Paying

Part 3: Majoring

Part 4: Surviving



This is the last step!
Your counselor will write a recommendation and send in your transcript, letters and mid-year reports to the schools you name.
You've sought guidance from your counselor right from the start, so your counselor will know you, and be in a position to write a good recommendation.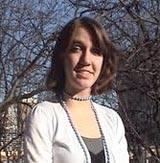 Rebecca talks to students about their application experiences.


Celebrate!
Now it's time to learn about the best part of college applications: getting accepted!
Not everyone is accepted right away. Some people are wait-listed, which means that the school will wait a few months to see how many students accept its early offers. As some students choose other schools, positions open up for wait-list applicants.
Others are deferred, which means their acceptance is contingent on their first semester or even third-quarter grades.
If you're wait-listed or deferred, it isn't the end of the world. Some people on the wait list end up getting in.
When you're accepted to a college that you want to attend, remember to write an acceptance letter saying that you would be happy to attend. This is arguably the most fun part of the college application process!
Congratulations—you're finally ready to face the next phase of your life!
College preparation timeline and resources
Tweet