Beware the Online Jungle
Keep your computer safe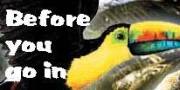 Here are four things you can do before you go into the jungle:
1. Update your operating system's software. Set your computer to notify you when an update is available. The updates close the holes critters use to get in.
2. Use an antivirus program. You can download one from the Internet. Set the program to automatically update.
3. Install a spyware detection program. Use more than one program for the best coverage. Update and run them often.
4. Check your instant messaging set up. Make sure it can't receive files from other users.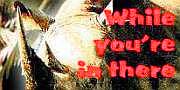 Here are four things to do while you're in the jungle:
1. Don't accept every program and file. Accept them only from trustworthy web sites and people you know. Make sure your antivirus program is checking the files. You should see a message before you download a file.
2. Don't open an e-mail attachment you aren't expecting. If it looks like it comes from a friend, send the friend a new message asking if he or she sent the file. Your friend's computer might be infected with a worm that sends itself to everyone in your friend's address book. This also goes for Facebook messages, which are increasingly becoming targets for spyware and viruses.
3. Don't download or open any files that end in ".exe" unless you have requested them on purpose. These kinds of files are used to install new programs on your computer.
4. Skip the hoax messages. Practical jokers send out e-mails about pretend viruses. These e-mails are then forwarded all over the Internet. They confuse people and waste your time. When in doubt, check Snopes for the real story.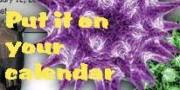 5. Backup your important files regularly. Better safe than sorry!
If you lived in a jungle, you'd protect your home from dangerous animals. Make sure you protect your computer home from creepy critters, too.

True or False: Andrew Jackson was referred to as a 'Jackass' during his 1828 election campaign. Click Andrew's head for the answer.
TRUE: In fact Jackson was quite fond of the nickname and used it as his symbol for awhile. It later became the symbol of the Democratic Party.
Tweet