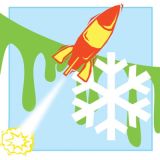 What will it be?


Oh boy! You're making your favorite craft in school today! Whether it's making a rocket, a snowflake, or gak, every school day is an adventure.
Guess what? Before you even got up to get ready for school, your teacher has been busy making that special day happen! It's a lot of work to be a teacher. And what an important job!
Your teacher:
Helps you learn new things
Listens to you
Encourages you to do your best
Sees your talents and helps you build them
Helps you shape your life for today and for your future
Everyone loves to feel special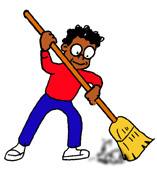 Makes you feel GREAT!


How would you feel if your friends sang Happy Birthday to you over the loudspeaker at school?
Or your brother did your chores for you while you went camping for a week?
How about if your parents taped one of your drawings to the refrigerator door?
You'd feel warm in your heart, wouldn't you? That's what happens to all of us when people show us how much they appreciate us.
Your teacher is a special person who would love to know how much you care!
Show it!
You can do many things to show your teacher how much you are grateful for him or her. And the things you can do are either free or don't cost much.
Show your appreciation by:
Thank you and please are three of the most powerful words in our language...