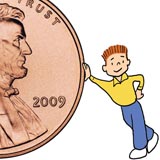 Numismatics (nu-miz-'ma-tiks): studying or collecting money.


Many kids are holding onto at least one gold dollar coin and samples of each of the new state quarters. Why?
Coins can increase in value, they're fun to look at, and they tell stories.
Have you ever thought about starting your own coin collection?
"There's a lot you can learn from just the lowly penny," Gail Baker, education director of the American Numismatics Association, says.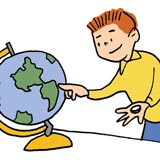 Find coins from around the world.


Save a special coin
You can learn a lot about money and history by starting a coin collection. And your collection can reflect who you are.
First, you need a magnifying glass. Then decide what kind of coins you'll collect. Baker suggests:
You can teach yourself how to spot a good coin...