Network Without Getting Bit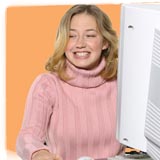 Nine things you probably don't know you can do with Twitter


After a long day at school you go home, make a snack, and log on to Facebook to see what your friends are up to. You check your best friend's status and look at new pictures posted of the football game last Friday. You take some quizzes to figure out what movie star you are most like.
Then, you log on to YouTube to watch some of the newest music videos and some movie trailers. As you continue surfing the Internet, you update your Twitter account, check Facebook two more times, read some blogs, and update Twitter again.
While you're doing homework, you log on a few more times until you go to bed.
When parents go social
What you may not realize is that you are a social networker. You are one of billions of people who log on to a
social media
site every day. When you're on these networks, you're not using them for research, but rather to interact.
They aren't just for our generation anymore. In fact, the fastest growing demographic segment on most of these sites is
adults older than 35
.
Businesses are hiring people whose
sole job
is to deal with social media. These employees sit on the computer, read blogs, post tweets, look for bad and good reviews, answer questions, and make sure that people on the Internet are happy and saying good things about their companies.
Your online rep
But with all these new uses of social networks and social media, it's important for you to learn how to guard what information you put out on the Internet, because once it's there, it's almost impossible to get off.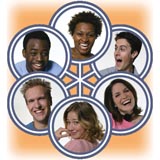 And for good or bad...


I'm sure you've all heard about Internet security from parents, teachers, and the news. It's even scarier because you also have to worry about the "bad people" finding you and your information from your Facebook, MySpace, or other Web pages. They can even google you and find more information than you probably realize.

And it's not just bad people; it is future employers, college admissions officers, teachers, principals, among many others. What you put on your sites—or your friends tag on their sites—creates a reputation that you may not want out there.
So exactly how do you make your information safe?
Tweet