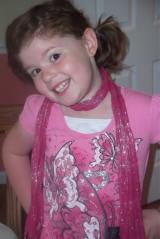 I'm the most fashionable person in my family.


Fashion is my passion. I'm the most fashionable person in my family―even my mom asks me for fashion advice.
Since my family is no help, I decided to ask two real fashion designers about fashion.
I talked with Angelina DeSimone, vice president of In Mocean Group, a swimwear company in New York. I also interviewed Kadra Evans, owner and designer for Assassin Apparel in Spokane, Wash.
Here's their advice:
When did you first know you were interested in fashion? When and how did you decide what you wanted to do?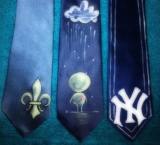 Kadra Evans' business, Assassin Apparel, features hand-painted men's ties.


DeSimone: I always wanted to be in fashion. I always asked for Vogue magazines as a child and made wild outfits for my Barbie. I remember skipping recess and staying in with my best friend Christy when I was in middle school, so we could sketch dresses.
Evans: I have been sketching, drawing, and painting since grade school. The fashion part of it didn't start until about two years ago when my cousin needed another designer for a fashion show we put on every year. She said, "You have about three weeks and you need no less than 10 designs." I finished the show with 12 completed designs.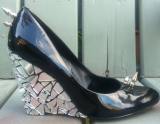 Have you ever heard of spike heels?


How did you learn about fashion? Did you go to school?
DeSimone: My high school did not offer any fashion or design programs. I focused on outside activities, including 4-H, and I participated in fairs and sewing demonstrations―kind of like cooking competitions, where you had to sew a garment to completion in front of a judge.
Evans: I received a scholarship to Seattle Art Institute for my art back in 2001 but turned it down because I was stubborn and had never taken an art class and didn't want to be told what to do with my art. On one hand I regret not going because maybe I would have found I could design earlier but on the other hand I think it makes my stuff even more my own.