Work Smart: Invest
Risky business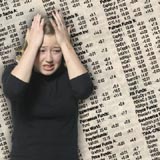 I threw all my money into the 'next big thing!'


Before blinding yourself with the potential riches that await in the investment world, understand that there is also a significant amount of risk involved—you could lose everything.
In the mid-1990s there was the infamous dot-com bubble. Lots of people became millionaires off of the skyrocketing prices of new Internet company stocks.
They lost all their investments when the bubble burst. Their potential didn't realize.
So, before you throw all your money into the "next big thing," whatever that may be, you need to determine:
Your investment goals and timeline—in other words, when will you need that money
The amount of risk you can assume
Everyone's goals are different and each person can take on different levels of risk when he or she decides to invest. The amount of risk usually depends on the financial goals you want to achieve and the amount of time you have to realize these goals. The longer the period of your investment the more risk you can handle; the opposite is also true.
First, divide your investments into long-term and short-term: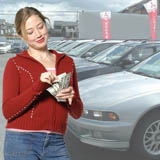 An example of a short-term investment goal is a down-payment for a car.


Long term. Generally, a long-term investment is more than 10 years.
Short term. A short-term investment is generally two years or less.
The longer the investment period the more risk you can tolerate. That's because if the investment goes down, you have the time to see if it will rebound and grow.
If you have a short-term investment goal, such as a down-payment on a car, you probably don't want to use a risky investment to reach that goal because of the volatility that comes with these types of investments.
But you don't want to invest in something that is too "safe," over a long time, because you won't get a large return on your money due to normal inflation.
The idea is to pick the investment options that match your goals. This table ranks investment options in order of risk associated with them.
Read on for more detail on the different investment options...
Tweet