The Whole Picture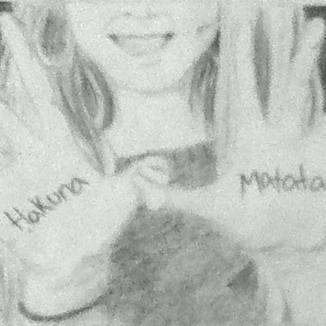 Try a quick sketch.
As awesome as a painting looks, most people don't think about how much time and effort is put into it. Art is more than just a picture. It takes skill, creativity, perception, patience, and effort.
I develop these qualities by always taking my sketchbook with me so that I can sketch any ideas that come to mind.
What's your medium?
There are many kinds of media you can use to create art. Photography, sculpture, painting, digital art, and stained glass are some methods of artistic expression.
The form you choose is up to your personal interests and skills. I love learning new techniques and trying them out. You can work on improving your skills in whichever form of art you choose.
I recently worked on sculpting with clay in one of my art classes at school and, although I'd much rather paint and draw, I found out I'm not too bad at sculpting. I definitely need some improvement though―especially with glazing.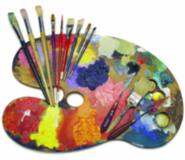 What's your medium?
I'm also taking more time to practice charcoals and realism. I'm working on a charcoal portrait of Ray Charles for my dad right now.
Last fall, I did a charcoal portrait of Marilyn Monroe. It's rewarding to see the improvement in my technique since then.
Sometimes an artist will use more than one form of art to come up with the finished product.
For example, many artists will use their own photos to use as a reference for a painting or sculpture.
I always take pictures of objects that I find interesting. I don't always end up drawing them, but sometimes they give me ideas for a new picture.
Rendezvous of Art
Every August in Helena, Mont., I get to go to the Western Rendezvous of Art with my parents. Artists from all over the U.S. (and sometimes farther away) come with their works for people to bid on
We usually attend all of the weekend events since it's close to home. Tickets are $135 for the whole thing.
My absolute favorite part is the Quick Draw. It's a fundraiser where you walk around and watch famous artists work on their sculptures or paintings. They start really early in the morning and finish their works at noon.
Tickets for the Quick Draw are only $35 and it's a really amazing experience. You can talk to the artists while they work, and they give you pointers. At noon, everyone eats brunch and then the artists auction off their work. Some of the money goes to the artists, and some of the money goes to the State Historical Society.
Last summer, I entered a painting in the county fair that I'd worked really hard on, and it received first place in the juniors division. I won money, and I felt really good afterwards.

We always use pictures to reference our works, and I just thought the lighting and everything looked interesting. I painted this towards the beginning of last year. I think I could do better if I tried again.
Art is fun, but it can also be expensive...
Tweet