When I was in elementary school, I thought it would be really fun to be a doctor when I grew up. But when I took a biology class in high school, I quickly changed my mind!
Use the Internet to learn about careers. Click here for links to kids' career sites.
It might have been the thought of blood that made me squeamish. Or, it's entirely possible that dissecting the insides of a frog's stomach made me realize I actually prefer to see things in one piece from the outside!
And though I continued to take science classes, a wonderful British literature class and two years on the yearbook staff made me realize that I really wanted to become a writer.
Just like me, you can use high school as a time to try out new things to help you decide your future career, too. Here are some tips to help you get started.
Start with what you enjoy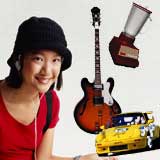 You probably have to take the "basics," like math and language arts, but don't stop there! Are there other classes (often called "electives") that look interesting to you? For example:
If you've always enjoyed tinkering in the kitchen, try a home economics class to learn the art of cooking.
If you admire the latest music on the radio or MTV, sign up to sing in the school choir or play in the band.
Maybe you love watching fast cars race in the Daytona 500. In that case, a class in auto mechanics might be right up your alley.
Don't be discouraged if some of these things don't come easy to you. Remember, this is about exploring the activities you enjoy, to help you decide what you might like to do for a living when you are older.
Try after-school activities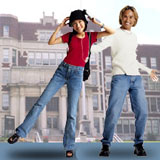 If your school doesn't offer electives, don't worry. There are likely many after-school activities and programs that you can join. Look for groups that help you practice things you enjoy or try new things. For instance:
Do you think you'd like to be a lawyer someday? Mock trial, debate, or the school play can show you how to be a quick thinker and speaker.
If you enjoy writing, the school newspaper would welcome your help.
And if you aspire to play for the NFL, try out for a team at school or in the neighborhood.
You could also explore activities offered through your church or synagogue, the park and recreation program near you, or community education courses.
Research and make a plan
Once you have a better idea what you'd like for your future, it's time to make a plan so that your high school classes will help you get ready for college or technical school—and ultimately, for your career.
First, ask your parents and teachers to help you decide which classes would be helpful to take.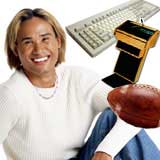 Find adults who are in the career you'd like to have, and ask them for advice. What classes did they take in high school and college? What classes do they wish they'd taken?
Find out whether your choice college or technical school has certain requirements about the kinds of classes you need to take before you get there. Your school guidance counselor can help you get information from the schools you want to attend.
Then, you'll be ready to make your plan based on what you find out. If you want to be a computer programmer, you should be sure to take math and computer classes. If you're thinking about becoming a dentist, you'll need to add plenty of science classes into the mix. And if teaching is what you'd like to do, you'll probably want to try a little bit of everything.
Trying new activities and challenging yourself with different classes is an exciting process. With a sense of adventure and a plan of action, you just never know where you'll end up someday—but chances are, you'll like what you find!

By Jennifer Krempin

True or False: When the US issued its first postage stamps in 1847, the postmaster general wanted to use Jackson's image on the new 5-cent stamp. Click Andrew's head for the answer.
TRUE: The postmaster general wanted to use Andrew Jackson's image, but switched to Ben Franklin, because it would be a more unifying icon for the divided nation.
Tweet