Millionaire Anywhere
Quick, what do these two people have in common?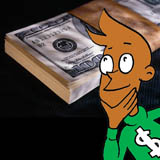 "I don't own big hats, but I have a lot of cattle"—The Millionaire Next Door
Mrs. Johnson, the old lady who lives down the street in the tiny little brick house. She bakes a remarkable chocolate chip cookie and wears the same house dress everyday.

Kyle, your classmate who sits next to you in social studies. He snaps his gum and is president of the school science club.
If you said "nothing," you are wrong! Believe it or not, old Mrs. Johnson and Kyle have one important thing in common: one plans to be a millionaire—and the other already is!
They're every where!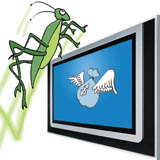 Did you hear the story of Whitlowe Green?
A lot of people think that only sports stars and Hollywood celebrities can be millionaires.
But millionaires are probably living right in your neighborhood and you don't even know it.
They might not be driving snazzy cars or appearing in movies or on TV, but there are plenty of ordinary people who are worth a lot of money.
If you think that only adults can become millionaires, don't tell that to Amanda, an 11-year-old from Minnesota.
They're every age
A few years ago, Amanda made a goal to save $1,000 by the time she turned ten.
Amanda hit that target—and has kept right on going.
She did it by:

Setting her goal;
Creating a plan to achieve it;
Sticking to it.
That means—you guessed it—Amanda is on her way to becoming a millionaire!
It's not as hard as it seems. With a plan and some discipline, you too can begin the journey to becoming a millionaire. The first step is to...

True or False: Andrew Jackson was the only president who was a slave trader. Click Andrew's head for the answer.
TRUE: While many presidents owned slaves, Jackson was the only one who made a living buying and selling slaves for profit.
Tweet