Own a Credit Union--Me?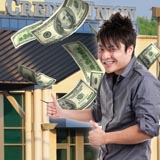 Which industry is bigger, banking or credit unions?


Members make the difference
Credit unions can make member, small business, or agricultural loans. Other cooperatives, called "corporate credit unions" exist to serve credit unions the way yours serves you.
For example, your credit union can borrow from a corporate credit union when it doesn't have enough funds to make all the loans members want.
Members own their credit union, which is why you have a "share" account. Your membership share—usually the first $5 you deposit and must keep in your account as long as you're a member—represents your capital investment and ownership in the credit union.
A board of directors, elected by members, serves as unpaid volunteers to set the credit union's policies.
Why you should care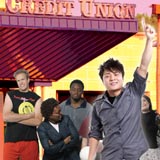 You have the power.


It's important to understand these differences, because soon you'll be able to influence your credit union's policies. Adult members have a vote in the operation of their credit union through board elections and committee participation, if they want to be that involved.
This power gives members a lot of input into credit union activities.
That's what happened in two cities when banks closed some branches. In both communities, some of the people the banks had abandoned started credit unions.
In Oakland, the Allen Temple Baptist Church Federal Credit Union helped "rebuild" that community.
In Brooklyn, Central Brooklyn Federal Credit Union serves its neighborhood from a former bank building. This story is repeated around the country in many neighborhoods.
So the next time you visit your credit union, look around and take pride in the fact that you own the place.

True or False: Because of Franklin's own college education and degree, he decided to open a school that encompassed English grammar and writing as well as knowledge in mathematics and science. Click Ben's head for the answer.
FALSE: Franklin's own schooling was not his inspiration; he had less than two years of schooling experience. His inspiration was that he wanted a school that focused on English grammar and writing.
Tweet