The 'Major' Decision
Find a starting point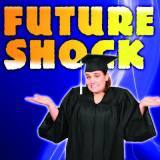 Traumatized by the future? Try some advice from the Googolplexperts!


Dig up the results of personality or career quizzes that you took in middle school and high school.
Although you may laugh at the results and suggested careers, they provide insight into the type of career or the field you should consider.
Just remember that these aren't official and shouldn't be taken that way; they are merely a starting point.
Don't just rely on career tests. Take from all areas of your life to determine your interests and talents.
Look at experiences in high school such as:
Classes
Extracurricular activities
All of these can give you further insight into what you enjoy—and what you don't. Then, look at the careers that appeal to you. See if they fit with your interests. One way to gather career information is through an internship or job shadowing.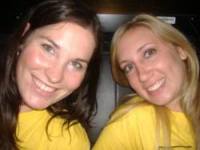 Sometimes switching schools for a major is necessary.


Major researching
After you have a list of possible career fields, look at the majors offered at the schools you are considering. Then:
Try out some of the classes.
Talk with an advisor.
Talk to students.
Talk to some of the teachers in the major or department.
See if there are opportunities to talk with alumni about what they have done with the major. Despite coming from the same major, people end up in a wide variety of careers.
Making the "major" decision
How I determined my major.


As high school comes to a close, many people will begin to ask you what you plan to major in once you get to college.
Choose your response carefully because you never know what college will bring. With some research before you even get there, you can make the decision that much easier.
So next time someone asks that question, remember, "Undecided, but thinking about…" is a great major.

True or False: When Benjamin was 15, he published articles under the made-up name of "Silence Dogood." Click Ben's head for the answer.
TRUE: He sure did. Dogood had lots of advice for people. She criticized the world around her--especially how women were treated. Franklin snuck the letters under his brother's print shop door at night. They were a smash hit, and everyone wanted to know who Silence Dogood was.
Tweet