From Cooties to Cool
Getting Fat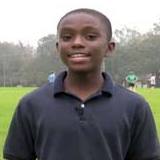 Eat healthy food and exercise often

People our age often think they are fat, so you probably will too (unless you're skinny, which isn't typical). So, you'll try all sorts of techniques to lose weight.
Girls and boys who worry about being fat can do all kinds of dieting without knowing what it could lead to.
What's peer pressure?
More than 6 kids looking at a teacher
Too many teenagers on a pier at once
Someone tells you to do something that doesn't feel right
Too much liquid in the soup pot
Some begin to stop eating or make themselves puke; this can lead to a very dangerous disease or illness. Illnesses such as
bulimia
and
anorexia
which are life-threatening diseases that affect mostly girls, in case you don't know.
This is not the way to go. It can hurt you and your family because you are not getting the nutrients you need. I say "you and your family" because you may not always realize it, but your parents really care about you. It hurts them to see you hurt.
If you are concerned about someone you know who is doing this, please make an effort to help.
If this is something you are fighting for yourself, please, just eat healthy food and exercise often. Stay in shape and be healthy at the same time instead of doing something's that isn't safe.
We all come in different shapes and sizes.
Making fun of people
Many times you might see people being made fun of. Truthfully we all come in all different shapes and sizes and have different colored skin.
It's natural to judge the natural differences between people. That's stereotyping. Everyone loses when we stereotype people—we miss out on some incredible friendships, and they feel the hurt. And it could be done both ways, so watch out for it.
How to win
Don't worry about all the petty things. School comes first. Dating and everything else comes later.
When you're in a situation and you don't know what to do, know that you have the option to talk to your parents about what's bothering you. If you can't talk to your parents, think of an adult you trust, like an aunt or uncle, grandma or grandpa, older sister or brother.
If you find yourself in a bad situation, get out. If you can't, stay neutral. Go with your gut feeling because 99.9% of the time you're making the right decision.

True or False: Andrew Jackson's pet parrot wasn't allowed to attend Jackson's funeral. Click Andrew's head for the answer.
TRUE: People couldn't keep the parrot from swearing.
Tweet