Travel on the Cheap--a European Adventure
Hostel vs. Hotel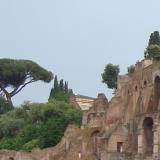 How to make the most of a dreary day in Rome...


In Europe, however, most students and young adults—even some older adults—stay in hostels.
A hostel is a low-cost alternative place to stay while traveling. Hostels generally provide the basics including a bed, pillow, place to shower, and usually breakfast. They are very popular throughout Europe.
While researching, we read reviews online and in travel books, looked at proximity to public transportation and sites we wanted to see, and price. We were able to find hostels for about $15 to $30 a night for each person.
Overall, we had a great hostel experience. Many had dinners for us at night or breakfast in the mornings.
We even met other travelers from around Europe who gave us tips about what to see and what to avoid.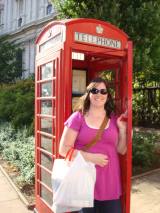 Tip: Ask front desk employees at hostels about travel in a particular city—they live there!


Getting around
I wasn't worried about flights or staying in a hostel—I was worried about figuring out bus and subway (generally called Metros in Europe) systems, and how to navigate streets I wasn't familiar with without looking like a complete tourist.
We learned quickly that the Metro systems in each city, which are usually subways, were the best and easiest way to get around.
In each city, we bought a multiuse pass (usually for the number of days we were in the city) and picked up a Metro map as soon as we could. We spent time planning our routes and exits the night before.
Walking around and finding the places we wanted to go ended up being much easier than I expected. Many major tourist spots are well marked or evident by the number of people headed in that direction.
Gotta Eat!
Food can be one of your largest expenses. It's hard to pack lunches or buy groceries when you don't have access to a refrigerator.
To save money on food, we took advantage of the free meals provided by our hostels, usually breakfast, although some made dinner as well.
Anytime we went to a restaurant, we looked at a menu before going in. We could see the prices and then decide if we wanted to stay or move on. We also made sure to ask about the special of the day.
Your Great Adventure Awaits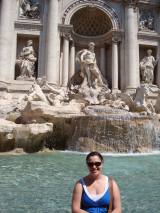 Snacking becomes the norm.



Whether it's in Europe, Australia, or even the U.S., traveling on the cheap is possible.
The important thing to remember is that planning an adventure on a budget involves research and work to make it happen.
If you really want to go on a trip after you graduate or while in college, one of the best things you can do is to start saving now.
I will remember my Europe trip for the rest of my life and wouldn't trade it for anything.
It was an amazing experience and I'll probably never be able to do something like it again.
Where will your great adventure take you?

True or False: Franklin appears on the first U.S. postage stamp. Click Ben's head for the answer.
TRUE: In July of 1847 the American Colonies issued its first postage stamp, featuring Postmaster General Benjamin Franklin.
Tweet