Share Your Gift and Become a Tutor!
Set up sessions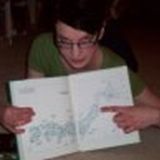 It's important find a comfortable meeting place for your student.


When meeting potential students, discuss potential locations and lesson durations. Consider your student's age and goals when deciding up the length and frequency of tutoring sessions.
Then decide where you'll meet. You can meet your student in your own home, your student's home, or
the library
. It depends on where both of you are comfortable.
Before you decide on what you'll charge your students, ask around and see what others are charging. A good starting range is between $5 and $10 for half an hour.
Determine your rate by examining your own abilities, and how much work you personally put into a lesson. Figure in the cost of transportation.
Find a reasonable rate that you feel happy and comfortable charging.
Trial session
Once everything is set up, it is very important to do a trial lesson—not all students and tutors will be a good match.
That's OK
.
During the trial session, first get to know your student. Listen to his or her goals and past experiences to get a picture of who your student is and what he or she needs from you.
Learn to recognize personality types and behaviors that clash with yours. It will help you identify the challenges your relationship might face and prepare you to help each student be successful.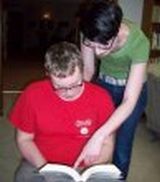 Time to learn!


Before my first music lesson with a new student, I ask her to prepare a piece for me. After hearing the piece, I can evaluate my student's starting level and determine some of her strong and weak areas.
I then fix some of the problems I've noted, and give an assignment for the next week that incorporates the ideas we talked about in the lesson.
This can be adapted to any other subject.
If all goes well...
Tweet