Based on your answers, you are best suited for a career as a ...
Professional Santa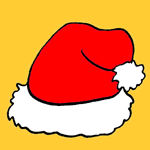 If this is your career of the future, you may consider starting that beard and belly early. While most professional Santas work seasonally at the mall, some of those who more closely resemble St. Nick will be busy year-round with photo shoots and personal appearances around the world.

Mall jobs typically run from minimum wage to $10 per hour. More popular Clauses can earn up to $7,000 for a single personal appearance!

If you're not a traditional Santa (meaning you're female or a person of color) don't fret. Though it pays to look like the jolly one as much as possible, today's Santas come in all shapes and sizes. There is also a growing market for supporting characters - Mrs. Claus, elves, etc.

You have been suggested this career option because you provided at least two of the following answers in your survey:

Your best quality = Jovial persona
When playing a jolly character non-stop, this is a given.

A prerequisite you are most willing to gain and/or maintain = Politically correct conversational skills
When most of your conversations are with children, you need to closely watch what you say.

You considered this to be the best job perk = Achieving minor celebrity status
Santa lookalikes will often be rewarded with better tables in restaurants and free upgrades to first class when they fly. Especially during the holidays, everyone wants to be nice to Santa Claus.

This statement from someone already in the field was most appealing to you = "The older and fatter I get, the more work I have."
The whiter the beard and the bigger the belly, the better the Claus.

You most see yourself doing this = Working with children
This includes adults who act like children.

Which risk you see yourself taking = Never really being able to retire or take vacations
Being Santa is a full time (and even a lifetime) job, especially if you really look the part. Some professional Santas complain that they can't live their lives separate from who they resemble, and lose all hopes of a private life.