Roommates
"Definitely go with a random roommate. Even if the person is your worst nightmare, you will learn something from the experience." ~Meghan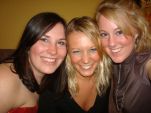 Meghan, far right, recommends a random roommate.


"The key to getting along with your roommate is to first accept that he/she may have a completely different lifestyle… Be very open and patient with your roommate and address issues regarding the room and sharing each others things, right away, to avoid miscommunication." ~Brittany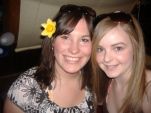 Kelly and I were random roommates our sophomore year and have been ever since. We'll even be in the same apartment senior year!


"I would definitely recommend that coming into college for at least the first year students live in the dorms with a random roommate." ~Kelly
"Try to include your roommate as much as possible…Leaving your roommate in the dust will leave him or her resentful towards you." ~Sara
"Don't get too worried if you and your roommate don't end up being best friends after the year is through. The goal of living with someone isn't to make a new best friend, it is to learn more about yourself and how to respect someone else. Becoming friends is an added bonus." ~Kelsey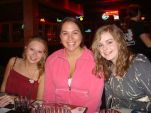 Kristine with two of her six other roommates.


"Be friends with your roommate. It might seem weird at first when you move in, but it's best to get to know them because having a good connection with your roommate will make your life easier." ~Austin
"You need to get to know the people you are living with right away and not until the middle of the year, because they will already be close with other people by then." ~Kristine
Tweet