Teenage Panel
Got opinions? Want an audience?
We'd like to hear from you. In fact, if you're selected for our C–Note Teenage Panel, we'll pay $660 to listen to you for a whole year.
The C–Note Teenage Panel consists of high school students from all over the country who review a C–Note game and C– Note story each month. They also write one C–Note story each, and tell us what they think about our latest content and design ideas. They work from home and via e–mail.
C–Note accepts applications for new Teenage Panel members each May for one–year terms that begin June 1st.
Interested?
Click here for details and instructions on how to apply.
Are you the kind of opinionated teenager we're looking for? Meet our current C–Note Teenage Panelists and find out if they're your kind of people.
Alex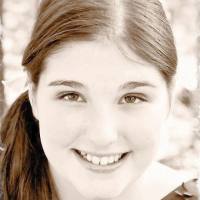 My name is Alex and I am a sophomore at Parkersburg Catholic High School in Parkersburg, W.Va. Basketball is my favorite sport and I hope to play it in college one day. I love music and have attempted playing some instruments.
Grades are very important to me and I work very hard when it comes to school. I am interested in journalism, and I would love to be a journalist one day. I would like to write about either sports or politics.
I am very excited to be part of the panel, giving my own opinions and learning more about money in the year to come.
Bryan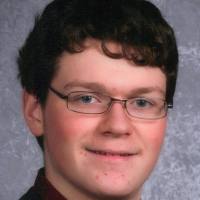 My name is Bryan and I am 14 years old. I am really into modern technology, especially computers. I spend time refurbishing and reselling computers that I get from various sources. I am also very musical. I play the French horn, mellophone and piano, and I also sing in my church choir.

I love spending time with my friends, whether it's at parties or just hanging out on a weekend. I am one of those people that would rather have a few really good friends than a lot of friends I don't really know, and I am completely fine with that.

During my free time, I will usually play video games, work on computer stuff, do homework, chores around the house, or just spend time in a quiet spot and listen to music. I don't like taking naps, but I love to sleep in (which is probably typical for most teenagers).

Thank you for taking the time to read my bio. I am really excited to be on this year's C-Note Teenage Panel!
Daniel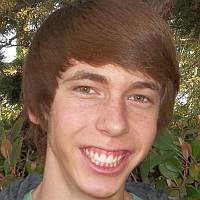 My name is Daniel and I am a junior at Whittier Christian High School for the 2012-2013 school year. I am 16 and live in Brea, Calif. I love spending time with my friends and going to the beach.
I enjoy sports. I run cross country as well as play school and club volleyball. I am a member of spirit club and I am the junior class secretary. I take detailed notes and coordinate with the planning of events. Every week I volunteer at the library and get to help with the children's programs and other tasks like shelving.
Grades are important to any high school student. I am a member of California Scholarship Federation and I love the feeling of achieving good grades when I know I have worked hard to deserve them. I enjoy harder classes, like the sciences of biology and chemistry; I hope to study something medical-related in my future.
Jacob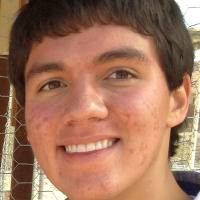 My name is Jacob. I am 16 and have a Mexican ethnic background. I'm easygoing and get along with everyone I meet.
My interests are playing basketball, listening to almost every genre of music, playing guitar, writing songs, and spending time with all of my friends.
I was born in Tucson, Ariz., and have lived in the small town of Sonoita, Ariz., since the start of middle school. I attend Cienega High School and am about to start my senior year once this summer is over. I have always excelled in school and plan to attend the University of Arizona right after high school.
Marta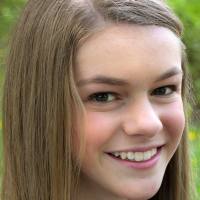 Hello, my name is Marta. I am 15 years old and I have lived in Minnesota for my entire life. Grades and academics are very important to me. I am a scholarly person, earning straight A's and taking honors and AP classes.
I love music as well. I take flute and piano lessons, I am a member of my high school band and I am active in music ministry at my church. I am also involved in both my community and my high school theatre productions,
, I am a member of the National Honor Society (NHS) at my high school and I represent my sophomore class on the NHS board. Additionally, I am a member of my school's speech team in the extemporaneous reading category.
I am excited for this opportunity to be a member of the C-Note Teenage Panel, and hope that my contributions will enhance others' interest in learning about money.