Write This Way for a Win
Emily's side of the victory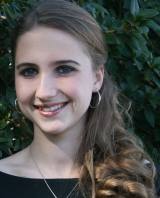 Emily's tips are great for all ages.


Emily, a friend of mine from Tallahassee, Fla., has won several writing competitions. She's a senior in high school, but her tips are great for all ages.
"My favorite part of the competition is right before the results are announced. The adrenaline rush is amazing and, if you win, that rush stays with you throughout the day," she says.
Mistakes can be your teachers. "Learn from your mistakes," says Emily, and "pay attention to the styles of previous winners." The styles that win are often useful guides that enable you to understand your judges.
Great advice, Emily! What else?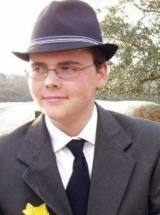 "Give your judges an education"—Jacob


Jacob's a winner, too
Jacob, a graduate now, has won first place in many writing and speech competitions.
He has some unusual advice: "Give your judges an education on something they take for granted. They will never look at it the same way again. It's all about what topic you choose."
That is very helpful advice when there is no rules about what you have to write about. For example, here's a starter for a topic:
The rubber ducky: Who invented this wonderful toy?
Educate your judges:
What is the importance of the rubber ducky?
What are the origins of this toy?
Let me count the ways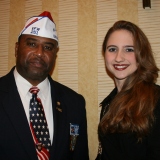 The benefits are awesome!


The benefits of entering a writing contest are developing excellent social skills, having great exposure to expert opinions, developing a massive vocabulary, and polishing the skills to write a quality paper. Who knows. Your winning paper could even help you land a job.
Although these skills are very useful, my personal favorite is the money! That and the pride that I had won first place!
The more information you discover and the more you follow these suggestions, the more you increase your own chances of winning.

True or False: Ben Franklin was the oldest delegate to sign the Declaration of Independence in 1776. Click Ben's head for the answer.
TRUE: Franklin was 70-years-old at the time. The average lifespan in the late 1700s was between 35 and 40 years. Today it's 78 years.
Tweet