Buried Treasure: How to Get Stuff for Less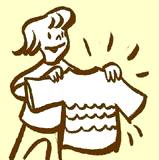 But Mom, it's 100 degrees outside!
When will you buy?
If you are shopping for clothes and are on a tight budget, think about buying clothes big, when they are out of season.
Warning: the shopping season is a lot quicker than the weather season! During the hottest part of summer, you will see summer clothes being moved onto sale racks!
Prices are always low when the demand isn't high. Shop for winter clothes, like sweaters, in late winter and early spring. Shop for summer clothes, like bathing suits in late summer and early fall.
How to research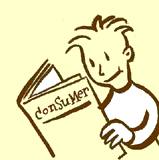 Find consumer magazines in the reference section of your library.
Make researching easy. After you've picked the type of product you want, research the brands. Once you know what brand you want, set your price range.
Shopping.com
on the web can give you ideas of what's available in your price range.
Check if there is an article in Consumer Reports on what you want. You'll find the magazine at your public library. If you're not a subscriber, you can still get limited access to their online magazine.
Read online and magazine reviews on what you are looking for. The online site called Epinions.com has reviews, advice, and ratings of many different products.
Look in the magazine section at the bookstore, and ask other people for their opinions.
When you are ready to buy, look in the ads in the newspaper for good deals. Look online. There are lots of good websites where you can look under categories to find the lowest price.
If possible, test your product for free. It may seem like a waste of time, but defects happen, and it's best to find out before you get home.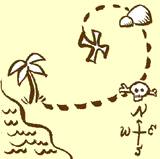 Find buried treasure with this checklist.
Limitless saving!
To use the Why, When, and How system, you don't have to use it on something big. The method of saving for a better product can go for almost anything.
Instead of renting a video every Friday night or buying a soda from the pop machine every day, you can save your money and buy something bigger and better.
I challenge you to save your money for at least a month! If you haven't saved for a while, you will be surprised at all the treasure that is now within your price range. All you have to do is put a clamp on your wallet and shop around.

True or False: Andrew Jackson was against slavery and actively campaigned to abolish it. Click Andrew's head for the answer.
FALSE: Jackson was not against slavery and in fact owned slaves at his mansion, the Hermitage.
Tweet