Photography to Money-ology
Getting exposure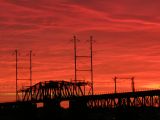 My favorite picture


If you want to make money as a freelance photographer, you need to get your work into the public eye.
Even more important—you need to get your work into the eyes of publishers.
In fact, getting published is probably the only setback you'll face, since you're an unknown artist.
However, there are plenty of options and methods for "exposing" your photos to the publishing world.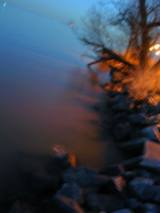 All things in nature


Expose your photos
Here are some ways you can expose your photos to publishers:
Many local newspapers offer weekly and monthly contests. The winners typically get their picture printed in that week's edition.
The Internet has hundreds of thousands of contests that you can enter. Contests over the internet are a good way to reach a broader audience, instead of the local one reached in your newspaper or TV stations.
Your own Web site or blog will expose your photos, if you're not interested in winning any prizes. Although contests are a better way to be seen, you'll still get decent exposure.
Print and online magazines always need pictures. Contact an editor and get him or her interested in a picture or two of yours. Your picture might be just what they're looking for to go with an article, or just to fill a page.
Stock photo services want your photos! They each have different requirements, but try Shutterstock, iStockphoto and Flickr. They're always looking for new images and will pay you
I'm entering contests!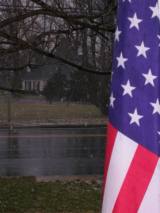 It's in the angle.


I have just recently started putting my pictures out there for an audience, and I'm only 15 years old, so my experience isn't all that great.
However, I have entered some online contests and am waiting for confirmation.
As far as contests go, entering online is an extremely easy process. Visit C-Note's photo contest page right on this site and see how easy it is!
Throughout the length of the contest, people can get on the Web site and find your pictures.
And you can make some money!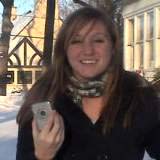 Maddie tells you how you can make money with your camera.


"A picture's worth a thousand words" is what they say, but how about some money!
Aside from newspapers exposing your picture, print and online magazines often award some sort of cash prize, but it varies depending on the publication.
Many online contests offer handsome cash prizes. Contests typically reward anywhere from $50 to $10,000. The C-Note photo contest awards $100, but once a year one of the past year's winners is eligible to win another $1,000.

As for magazines, a lot of times the publisher will pay you for rights to your picture or might even pay you for the copyrights to the photo.
Start clicking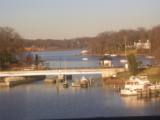 Illusion of the invitation


Have an interest in photography, but never thought it could get you anywhere?
Get out there and start clicking away! Photography doesn't have to be a profession.
And even without any income from your pictures, photography can take you to places in your imagination that money could never take you.

True or False: Because of his opposition to using the eagle as a symbol for the United States of America, Franklin's portrait has never appeared on any coin that also portrays an eagle. Click Ben's head for the answer.
FALSE: From 1948 to 1963, Benjamin Franklin's likeness appeared in the American half dollar. On the reverse -- as mandated by Congress -- was the eagle.
Tweet