include($DOCUMENT_ROOT . "/googolplex/subscriber_logo.php3")?>
We know you're a smart kid—you've been saving your money at the credit union. Now it's time to spend some of your savings at your favorite toy store!

But before you do, let's take a little test of your memory-power. Study the picture below and remember as much about it as you can. When you're ready, we'll take away the picture and replace it with 10 questions, all about the very toy store you've been studying.

You got the smarts…have you got the memory?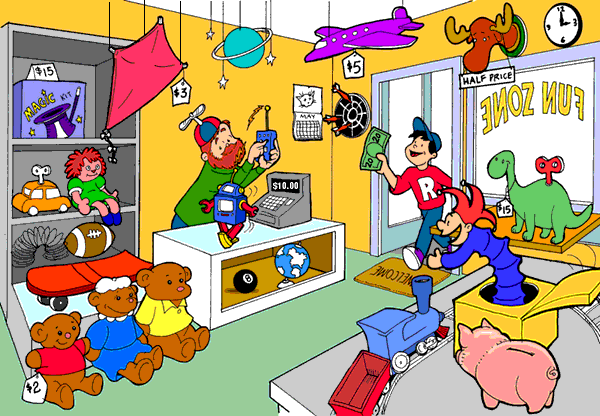 Return to Googolplex.