PHOTO CONTEST: UNUSUAL WEATHER WE'RE HAVING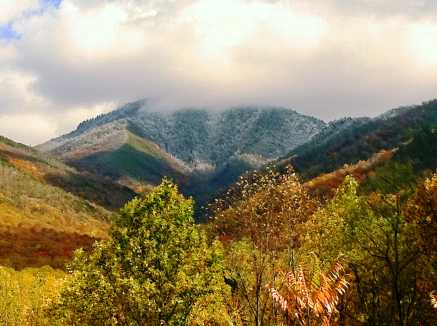 "The cloud and slight mist at the edges is a great capture!"
JanikaForMe, 14, Bangor, ME
02/29/12
"This is a really beautiful picture! It really captures all the beautiful colors of the fall."
N119KS, 17, North Olmsted, OH
02/28/12
You must be logged in to post comments.
Snow-Capped Madness
Hunter, 15
franklin, tn
Snowcapped mountains in the middle of the changing leaves of fall. This photo contains 7 different kinds of trees: Mixed Oak, Pine Oak, Cove Hardwood, Heath Bald, Red Spruce Frasier, Northern Hardwood and Hemlock.