International Travel
Pack it right
My packing mistake

The second step in planning your vacation is to learn how to pack. Check out what the weather will be like when you'll be there. Make sure you aren't packing sweatshirts when you really need shorts.
Make a list before you start to pack and shop for or borrow anything you don't have but will need.
Here's a sample list for a trip of seven days.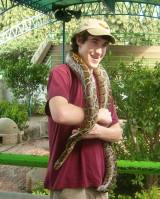 When you're packing, leave some room!

Seven T-shirts
Four pairs of shorts
One sweatshirt
Eight pairs of socks
Eight pairs of underwear
Three pairs of pants
Inventory your toiletry kit before you leave—just to make sure you have all of the necessities like toothpaste and deodorant.
Learn some words
Before you leave, learn the basics of the language. You don't need to be completely fluent, but it's helpful to know phrases such as "Hello, how are you?" and "Where is the bathroom?"
Learn the words associated with selling and buying goods as well as a few numbers. You don't want to pay $500 for a $5 item.
Culture too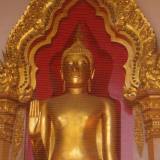 Don't point your feet at a statue of Buddha.

Learning a few key phrases is a good start, but more important: Make sure that when you travel, you know the culture of the area before you go.
In Europe, many countries have the same cultural taboos and courtesies as the United States. However, Asia, Africa, and the Middle East have entirely different customs.
For example, in much of Asia, it is extremely rude to point your feet at someone. If you sit down with your feet facing a statue of Buddha, it is unbelievably disrespectful.
Speaking of Buddha, you should also find out about the religion of the area (for example, Buddhism) you are traveling to and what role it plays in the culture.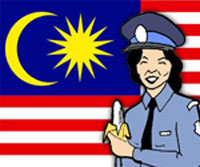 Test your cultural knowledge with this game.

In Asia and the Middle East, religion is extremely important in the politics and culture. Learn about how it affects and influences the culture and how to properly respect it so that you don't offend anyone.
It can be fun and informative to participate in the local traditions and customs—learn about them.
For example, when I went to Thailand, we went to a village where they made silk the old fashioned way. We got to participate in one of the local traditions.
Have you thought about how you'll carry your money?
Tweet