Happy Holidays!
Paula Picasso is busy decorating for the season, but not with the traditional lights, candles, or trees. Paula has always had a fondness for mixed-up art!

Three of Paula's drawings are below. She's divided each of them into simple squares, copied some of the squares, and removed those copies from the grid.

Can you guess which squares Paula reproduced? Before you do, pay close attention to each square -- she rotated some, and mirror-imaged others.
Confused? Try the "easy" grid below, where Paula pulled only three squares.


Easy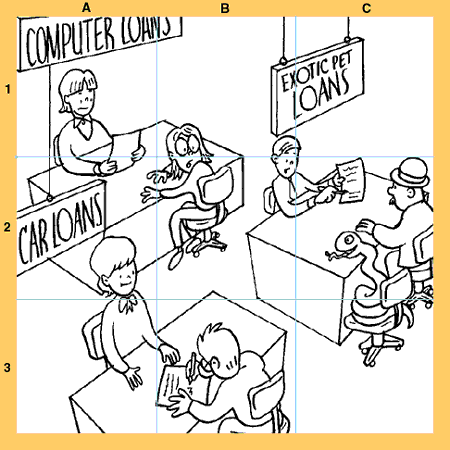 Paula''s Pulled Squares

.
Once you've solved this simple grid, try these on for size: