PHOTO CONTEST: EXTRAORDINARY FAMILY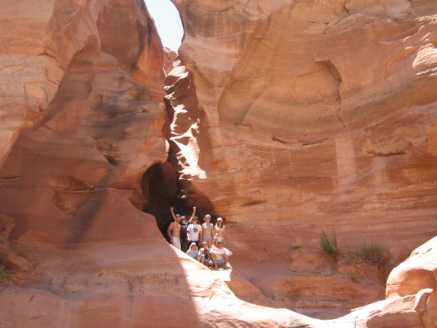 "It's so cool that your whole family can go together on such an awesome hike!"
N119KS, 17, North Olmsted, OH
05/30/12
"It's nice to see some family bonding in a place that you will all be able to remember together, great picture!"
eafdahl, 17, san antonio, TX
05/29/12
"This looks so cool! I also think its pretty great to have your whole family to go!"
Chloe2013, 16, Medford, OR
05/25/12
"Extraordinary that you got so many people in your family to join you on a hike!"
PryzeCatch, 17, Toledo, OH
05/16/12
You must be logged in to post comments.
8 mile hike stop.
Bethany, 16
tucson, az
Stopping to climb during an 8 mile hike to ancient falls at Lake Powell, Arizona/Utah.
MECU
What makes credit unions so great? Members like you.

Every dollar you invest in your credit union earns you money while other members borrow it.

When you're ready for a loan, other members' savings will be there to help you out at the lowest possible cost.