College Planning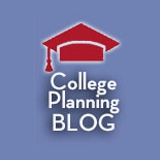 NAME:
Ken O'Connor
ABOUT ME:
I'm a financial aid expert and the director of student advocacy at cuStudentLoans.org. Learn more about credit union
private student loans
and college planning by
visiting my blogs
.

How to Maintain Financial Aid Eligibility
May 14th, 2013 at 11:59 am
As the semester comes to a close, take a moment to answer these simple questions that can help maintain financial aid eligibility while you strive towards graduation.
What is your estimated graduation date? It's generally accepted that an undergraduate degree is to be completed in four years, but it ends up taking a bit longer if the student does not take enough credits each semester along the way. Consider a Bachelor's degree earned at 128 credits would require an average of 16n credits every fall and spring for eight total semesters. If you are registering for just 12 credits each semester, it would take about five-and-a-half years to finish an undergraduate degree. Many grants and scholarships have an eight-semester limitation for funding a student, so taking too long to graduate could end up driving your college costs to even greater heights than they already are. Try registering for extra classes next semester if you are falling behind, and get back on track for a timely graduation.
Is your GPA maintaining your scholarship? A scholarship typically has a minimum GPA requirement for eligibility. Make sure to zero in on that GPA requirement goal with every class by getting As in areas you excel in and getting extra help in classes that are a struggle. The school's financial aid office typically reviews scholarship eligibility at the end of the spring semester and will take action to cancel or reduce scholarships where applicable. If you find yourself with a GPA below the minimum, at least you are aware of the situation and can take action to improve grades and maintain this important funding.
Are you ready to renew your FAFSA? The new Free Application for Federal Student Aid (FAFSA) is still available for the 2013-2014 academic year. Do not waste any time to complete it, as it will determine financial aid eligibility for next year. Your school has a deadline for new incoming freshman, as well as for continuing students for completing the FAFSA. If filed late it can reduce eligibility for need-based funding. Making sure parent and student tax returns were filed so that FAFSA questions can be easily answered. FAFSA renewal can be a very efficient process since the online application can now digitally pre-populate answers to many financial questions from an electronically-filed tax return. It's more easy now than ever to complete a FAFSA but every year people forget to complete it in time and it costs them funding. Make sure to remember!
Has all of your financial aid paid to your account? If you are having problems getting cleared for next semester's registration, you may already be aware of this issue. Sometimes certain grants, scholarships, or loans do not pay to an account due to an unforeseen error. It may be a mistake on the student's behalf, for example not completing a master promissory note and entrance interview, that prevents the Stafford loan from paying out. It may be a mistake on the school's part if there is an electronic processing error on the financial aid and billing system. Review your account to make sure all of your funding is paid, and at the correct amounts.
What is your student loan debt? Review your student loan debt to be fully aware of what is outstanding. Know what you owe by confirming what types of loans have been used, what types of interest rates they carry and how much total debt there is. Estimate how much more debt would be required to complete your program. Then use a loan calculator to estimate what your monthly payments will be after graduation and how much interest it will cost to repay the loans. Look at loan repayment options available, like the new Federal "Pay As You Earn" program, or private student loan consolidations, if necessary. Being aware of debt allows for more decisive planning about debt-elimination strategies and the required income to enable it. Also, this is a time to consider job and income prospects for the future, and if the degree track you are following is viable considering the amount of debt necessary to achieve it.
«
Avoid These Worst Student Money Mistakes
ADD TO MY FAVORITES
E-MAIL THIS BLOG
PRINT THIS BLOG
MECU
What makes credit unions so great? Members like you.

Every dollar you invest in your credit union earns you money while other members borrow it.

When you're ready for a loan, other members' savings will be there to help you out at the lowest possible cost.