E-books?
Go to the store
You can buy a traditional book at a regular store or online. By "traditional" I mean a paper or hardback book that you can hold in your hand and read without an electronic device.
Pros:
You can buy used as well as new books at online or traditional book stores.
You don't have to buy an electronic device before you buy regular books.
Cons:
New books from a regular store cost more than books purchased on an e-reader.
It takes more time to get a traditional book, whether you spend it going to a book store or waiting for an online order to arrive.
Traditional books aren't easy to carry around—they weigh as much as a pound and can occupy quite a lot of space.
You can lose or damage a traditional book.
If you write a lot of notes in the book, it can get messy. If you don't own the book, that's a no-no.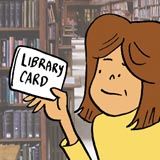 Libraries rock!
Go to the library
The no-cost alternative to e-book readers or bookstores is the library. Finding a library is not a problem because there's a library in almost every town, and certainly in every city.
Pros:
Libraries offer thousands of books, maps, dictionaries, the Internet (for free!), and more.
You get to see people you know, find out what's going on in your community, and keep up with the news.
At a library you can get expert homework help from well-trained staff.
The books in a library are free as long as you return them on time.
You can order your books or videos online to be reserved for you.
Cons:
If you write in them or lose them…well, let's just say that you are going to be in a slight dilemma.
You have to work a little harder to pick up your book at a library than to get it on your e-reader. It takes about as much time as finding a regular store to buy a book.
Are you ready for my opinion?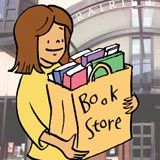 Death of traditional books?
If you read a lot and want a lot of books to read, consider the e-book reader. Even though it costs a lot of money, it contains a lot of books with a lot of variety.
But if you buy an e-book reader and don't use it, it would be a waste of money.
If you aren't a big reader, stick to the traditional books that you borrow from the library or purchase.
Consider all the options, whether you're an avid reader or not. I hope this article will help you decide!

True or False: Andrew Jackson believed the Earth was flat. Click Andrew's head for the answer.
TRUE: Even though Ferdinand Magellan established the earth is round as early as the 1500's, Jackson still believed the Earth was flat.
Tweet