Take Action: Learn to Save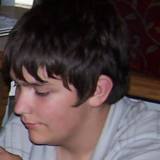 Sell things you don't need
Are you looking for ways to save money and maybe even help your family?
If you earn even a little bit of money, it means that your parents won't need to give you spending money or an allowance.
One seventh-grader knitted dog sweaters and sold them to neighbors.
"Ask your parents if you can go around to neighbors and see if they need help with mowing the lawn, raking leaves, or walking dogs," says Jayden.
Elizabeth, age 12, says "weed gardens, help fix things around a neighbor's house, take care of a neighbor's plants while they are on vacation, help with cleaning, or babysit."
Earn good money babysitting

Babysitting can be a
good way to make money
and provide a service other kids' parents really want.
Here's a babysitting tip.
If you want to babysit, the Red Cross offers a one-day babysitter training course that may be available in your area.
PBS Kids
has resources on home safety, activities for little kids and lots of interviews with young babysitters.
You can also find easy ways to cut costs...
Tweet