IndyCars on the Run!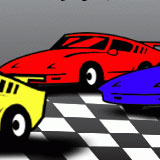 "Gentlemen, and lady, start your engines.
Tyler lives in Austin, Texas and he loves IndyCar racing!
Tyler's favorite IndyCar race is the Indianapolis 500 in Indiana. It occurs each May, on the Sunday before Memorial Day.
He learns about the race from the Indy 500 website.
Go 500 miles in three hours!
During the race, more than 30 drivers race their IndyCars around a big loop track that is 2 ½ miles around. The winner will go around the track 200 times in less than three hours.
Sometimes the cars can reach speeds of more than 230 miles per hour! The car will go three to four times faster than highway traffic. This also is faster than a jet during takeoff.
Where the money comes from
The Indy 500 is one of the world's biggest sporting events. If you count the people in the infield, more than 600,000 fans attend the race. Millions more watch it on TV.
Money to put the race on comes from: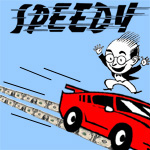 Tickets for the Indy 500 cost between $40 and $150.
The racers. Each team pays an entry fee to race a car.
The fans. Tickets for the Indy 500 cost between $40 and $150.
Food and drink sales. All those fans buy a lot of pop and snacks. It's usually pretty hot in southern Indiana by Memorial Day!
Sponsors. About 25 companies pay to have their names put on race events and products.
Indy 500 organizers pay a lot of money to workers and businesses to help with the race. They also give prize money to the drivers...
Tweet