To Express Yourself, Use Your Head, Not Your Wallet
How You Slice It
Whether you're earning income or receiving an allowance, you must decide what to do with that money.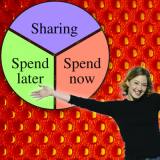 Manage your cash!


Here's a technique I like to use: Think of the money you earn as a pie divided into three slices. Label the slices Sharing, Spend Later, and Spend Now.
Use your Sharing money for gifts, charitable donations, and the many things you like to do for other people. Something I like to do when I have extra money is buy popcorn for everyone when some friends and I go to the movies.
Save Spend Later money for your future. If you own a car, for example, you'll occasionally have to pay for necessary maintenance or repairs. These can cost a lot, and they can come up without warning. When that happens, you'll be glad you have some Spend Later money saved.
Over time, Spend Later money can really add up. Big dreams like college and travel are milestones in life that used to seem unobtainable. As the money accumulates, those goals become feasible. So set some goals for your Spend Later funds.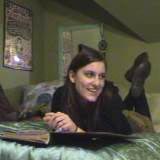 Learn how much you have to work to make a major purchase.


Spend Now money is just what it says—money you can use today. Resist the urge to borrow from this slice, even if it has disappeared!
Using this pie technique will help you learn to limit your spending to what you can afford.
Control Without Sacrifice
Spending lets you control how you appear to others, and exercise your personal power when it comes to your financial well being.
It's important to have money, but it's even more important to have good money habits so you can hold on to your savings.
Here are two ways you can express your control and power without spending a lot of money. I'm sure you can add many more to the list: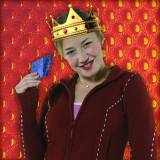 You can still spend, just within your limits!


1. Use retro fashions to show your unique personal style. You'll spend less when you shop second-hand and thrift shops and everybody else at your school won't have the same pair of jeans or sweater.
2. Practice a skill like dek hockey, skateboarding, or playing guitar, and demonstrate your achievement by performing for others. The time you invest in practicing will pay dividends in praise and public recognition.

True or False: Franklin's wife, Deborah Reed Rogers, always wanted to accompany him to England when he was politicking. Click Ben's head for the answer.
FALSE. Deborah was actually scared to death of sailing across the ocean and never went with Ben even though he wanted her to join him.
Tweet