Debit or Credit: Which to Use?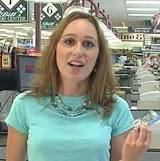 Which one—debit or credit?



You see people swiping plastic cards everywhere, from your favorite restaurant to the movie theater. Some of your friends might even be using plastic to pay for stuff at the mall.
It's a lot easier to carry around a credit or debit card compared to bills and coins. And using a debit card is faster than writing a check.
Now that you are earning your own money, you might be interested in a debit or credit card. Of course, getting your parents to agree will require showing them that you're ready for the responsibility.
Start by knowing what you're talking about. Here's a quick explanation of how debit and credit cards work.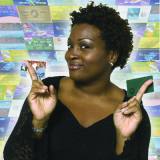 Checks can be processed as fast as debit transactions!
Why use plastic at all?
Why would you want a credit or a debit card? Think convenience. They often work when checks don't:
Some businesses—restaurants, for example—don't accept personal checks, but they'll accept credit cards and debit cards;
Personal checks are rarely accepted outside your city or state, but can use plastic nationally and internationally;
Using plastic is faster than writing a check;
You have to remember to reorder checks when you run out, and you might have to pay for printing;
Debit and credit cards cost money too, but you can avoid some fees.
So which card do you use, and when?
Debit or credit?
Most teenagers will only be allowed to sign up for a debit card. (You might be able to get a credit card before age 18 with a parent or guardian co-signer). But in any case, you'll want to know the difference between debit versus credit.
It depends on whose money you want to spend first...

True or False: Franklin had his son, William, with a noble woman who was the second cousin of King George I. Click Ben's head for the answer.
FALSE. William Franklin is the illegitimate child of Ben. To this day no one knows who the mother is.
Tweet