Computer History for Geeks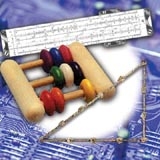 Computers have been with us for thousands of years. Computing tools have been around a long time. Early people tied knots in rope and carved marks on clay tablets to keep track of livestock. Other people used the abacus—a wooden frame with beads strung on wires—to count.
One popular "computer" was the slide rule. Scientists used slide rules for speedy calculations, from the early 1600s right up to the early 1970s. The movie "Apollo 13" shows NASA engineers using slide rules to figure out how to save a space mission.
Computers solve the problems that people tell them to solve, but they're faster and more accurate. They can store more information than humans, and they don't forget where they put it!
Human brains and dedication
The computer evolved through the work of many people. It took the work of many human brains and a lot of dedication to invent the computer. One of the best-known pioneers in computer development was Charles Babbage.
In 1884, the English mathematician tried to build a mechanical calculator called the analytical machine. See it in operation.
Lady Ada Byron Lovelace was the first computer programmer.
As time went on, a number of mechanical inventions helped with tax collecting and taking the census. Mechanical computers were powered by force—not by electricity or fuel.
By the start of the 20th century, computers ran on steam. Early computers were huge. Some filled an entire room. They were also unreliable, slow, and expensive. Only government and businesses used these machines.
Today's modern home computer was still science fiction.
From calculators to ENIAC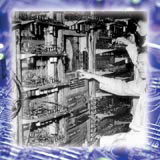 The Mark 1 The first modern computer was the Mark 1. It was huge―55 feet long and eight feet high―about the width of a basketball court.
The Mark 1 contained more than 500 miles of wire. The U.S. Navy used it during World War II.
Shortly after this came the ENIAC. ENIAC stands for "Electronic Numerical Integrator and Computer." It was a lot like the Mark 1, except that it ran about 1,000 times faster.
But ENIAC was not like your desktop computer. It was 80 feet long and three feet wide. It used 18,000 vacuum tubes, which looked something like light bulbs.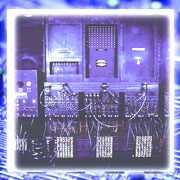 The ENIAC
Vacuum tubes had to be changed constantly because they burned out quickly.

The U.S. Army used ENIAC to produce math tables to help solve military problems, such as aiming its many different large guns.
In 30 seconds, ENIAC could solve an artillery problem that would take a math expert 20 hours to finish.
After World War II, the ENIAC inventors launched their own computer company and along with it...
Tweet