Find A Part-Time Job That Fits Your Life
Save your $$$
Saving your hard-earned cash can be difficult.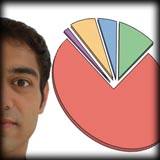 This pie shows how I plan to spend my money.


I quickly realized this sort of spending doesn't help me get the things that cost more than one paycheck. I made a pact with myself.
Before I did anything with the money I earned, I would deposit 50 percent into my savings account. That way, I eliminated the temptation to spend that money because it never made it into my pocket (which I think has a hole in it).
You don't have to deposit 50 percent. Just make sure you put a regular portion of your money into savings!
When I got used to saving money, it was easy not to buy things when I first saw them. If a CD or video game looked appealing, I asked myself, "Do I really need this?" This question helped me appreciate my money and not let it slip away quite so fast.
Ultimately, I developed a savings plan that consisted of only a few things.
I made about $100 a week.
Fifty dollars of that went into my savings.
I spent approximately $30 on eating with friends, renting movies or other fun activities.
This left me with $20 a week to do what I wanted with.
Track your $$$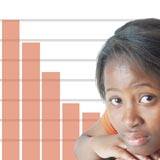 Computer programs lay it all out for you to see.


Tracking your money is a big step in saving it.
Ideally, everyone should keep all receipts and always know how much money is in their accounts, but that's not realistic.
If you're curious to see where every penny is going a computer program might help. I use Microsoft Money to see where my money goes.
Programs like Quicken or Microsoft Money let you enter all your accounts and investments into your computer. It only takes a couple of minutes and it:
Helps you keep track of money and stick to a savings plan
Provides graphs and charts to explain who gets your money and exactly where it goes
Makes it easy to update your account information, especially if your financial provider sends you information electronically
Can determine your taxable income, if you have any
Or else!
Where did your tax dollars go?


Without money, a high schooler's life can get real boring real fast.
As a teenager, it's very important to get used to saving money and staying with a disciplined savings plan.
It may not seem important, but getting these skills now will save you many headaches in the future.

True or False: Franklin was opposed to using an image of a person on the first official coins of The United States of America. Click Ben's head for the answer.
TRUE: Franklin was totally opposed to using the likeness or image of any person. Instead, he suggested using a sundial and the Latin word "Fugio" for "I fly" to mean that time flies.
Tweet