Self-Employment: Reap the Rewards
Do you hate working inconvenient hours at low wages? Ever get frustrated with your boss? Maybe self-employment is the answer. It sure works well for me!
I'm the proud owner of A Media, a video editing business. That means I make videos by compiling photos, video clips and music onto DVDs. My customers enjoy seeing their memories of different occasions preserved this way.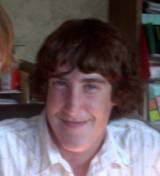 Watch me turn a truckload of pictures into a DVD!


I'm 16-years-old, and self-employment is very good to me.
The idea
It all started in eighth grade. My school was a test site for Sonic Foundry, a video production software design company. It gave the school free software so the teachers and students could provide feedback.
This gift transformed our basic, boring computer course into a fun and educational video-editing experience.
After making some videos for school I decided to start my own private video service. I've been doing it ever since.
Starting a business is often very hard. Fortunately, I had a lot of support from my family when I started A Media or else it would never have happened.
Surprisingly, it didn't take long to begin and get organized. After some initial advertising, I got a large project and many more followed. I turned a profit after completing my first or second project.
Tweet
University of Kentucky Federal Credit Union
What makes credit unions so great? Members like you.

Every dollar you invest in your credit union earns you money while other members borrow it.

When you're ready for a loan, other members' savings will be there to help you out at the lowest possible cost.