Do your mom and dad ever say to you, "You should really save your money for college and stop blowing it on video games"?
My mom and dad say this to me all the time.
In fact, I remember when I was five and I started getting an allowance. My parents told me to budget my allowance and save some for my future.
I said, "I'm only five, why save now?" Now, at the
age of eleven
, I understand why.
It helps if first you understand a few words.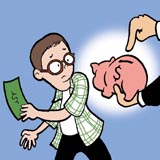 Why are college and saving for college important?


Budgeting
The first word is
budget
which my parents helped me understand.
Together, we listed everything I spent money on. This includes video games, coloring books, football cards, candy, and other treats.
I wanted to save money every month. But I was spending every penny. Sometimes, my parents even had to lend me more money.
My mom showed me how to decide what spending was necessary. This included stuff for school such as notebooks, calculators, and pencils.
Saving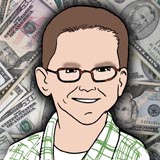 By saving, you can get free money.


The second term I learned about was saving. My parents helped me understand by showing me how to save for small things first.
It's hard to save for expensive items when you're that small, so I saved for items like video games.
Every time I had money to save, I would think to myself that I was saving it for my reward, which was the video game.
As I got older, I started saving for college and realized the video games weren't as important. I learned the word
invest
...