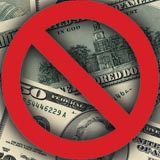 Don't buy—create!


The holidays are close at hand, and you're probably searching for a gift idea. If you only had a hint...and the money!
Guess what? Great gifts don't have to cost a lot. You can make gifts with style and flair—all it takes is a little time and creativity.
Think about the other person
For a minute, take your mind off the cost of a gift or what to get. Think about the person you want to give a gift to:
What is he like?
How does she spend her time?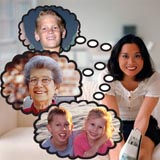 They're all different!


See each friend or relative in your mind, doing the things he or she usually does: collecting coins, riding a bike, playing soccer, drawing with colored pencils.
When you take your mind away from worrying about cost, you'll get ideas for things you can do or give that person that will really mean something special.
Here's how to give or do something that will come from your heart and fit your friend's personality...