Based on your answers, you are best suited for a career as a ...
Baby Proofer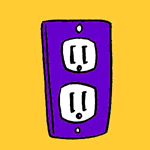 Baby proofers engage in home inspection of a different sort. They are consultants paid to review homes for potential threats to small children. Baby proofers also typically purchase, build, and install safety devices that will prevent child injury.

Many baby proofers run their own shops and charge about $1,000 per home, which equates to one day's work. For those working for a baby proofing company, you can expect a salary of about $25,000 to $35,000 a year.

You have been suggested this career option because you provided at least two of the following answers in your survey:

Your best quality = Ability to convince others
A big part of baby proofing is the ability to convince a homeowner that they need it done. Sales skills are thus vitally important to your success in this field.

A prerequisite you are most willing to gain and/or maintain = Skill with construction tools
Expect to build or assemble protective devices on a regular basis.

You considered this to be the best job perk = Helping children
No question that what you're doing will prevent accidents from happening.

This statement from someone already in the field was most appealing to you = "We can lower the chances of serious accident by up to 90 percent."
This is undoubtedly a quote by someone committed to a career in safety.

You most see yourself doing this = Visiting homes
These won't be social calls – you'll be there to inspect the premises.

Which risk you see yourself taking = Potential lawsuits from clients
Even the most baby-proofed homes have some level of risk for small children. Nevertheless, you may be defending your abilities in a court of law if your clients don't believe you did your job well enough.