Credit Wise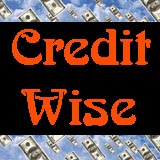 Credit unions offer the best loan interest rates.
When you borrow stuff from your friends, they want to make sure you'll return it.
That's exactly how it works in the world of credit. And it's the same for every kind of loan, including a credit card loan.
When you borrow money, you have to pay back more than you borrow. That's because your credit union (the lender) needs to earn interest on the loan.
Your first loan will likely be for a car or school, and it's probably a few years away. But it's never too early to learn what it takes to be a good borrower.
Where will you get money?
You have lots of choices. But not all lenders charge the same interest, and you could end up paying too much.
Make your first stop be at your credit union. Credit unions are in business to help you and other members make the most of your money.
Your credit union pays you dividends to use the money in your savings account. It charges you interest when you borrow other members' money.
Credit unions have to charge a little more interest than they pay out in dividends, so they can make enough money to stay in business.
When you ask your credit union for money, you'll need to show that you're a good credit risk...
Tweet