Smart Art or Insane Stain?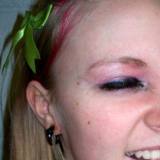 Getting them is addicting.


Is it worth it?
Will something that makes you feel good about yourself now make you happy in the future?
Unfortunately, that probably can't be answered for another 10 or 20 years. Yes, members of our generation want to make a statement and show our individualism, but are you the same person at 18 that you will be at 25? Or 35? Or 65?
Seth, a family man now in his early 30s, has regrets. "I got a tattoo of the Greek letters of my college fraternity on my ankle when I was in college. I thought that my fraternity would mean something to me for years to come.
"Even though I am still friends with some of those guys to this day, I probably didn't need a tattoo to remind me of my college days. Unfortunately, the tattoo is there to stay."
Your decision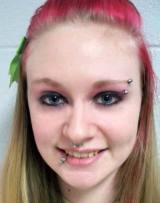 Give it a six-month waiting period.


If you decide to get tattooed, don't do it impulsively. Think about the design you want and give it a six-month waiting period. If it's going to be permanent and you love it now, then, naturally, you should love it later. If not, won't you be glad you waited?
No one can decide for you, but you may want to think twice before you put that barbed wire on your bicep or that cute little flower around your belly button. Ask yourself, "Will I mind wearing long sleeves at the beach to cover this up in 10 years if I don't like it anymore? How will this look when it's sagging?"
These questions may seem funny now, but do you still wear your *NSYNC pajamas? Play your Hanson Brothers CDs? Carry your Backstreet Boys backpack?
Tastes change, people change, but if you get a tattoo...well, it will be on your body to stay.

True or False: Benjamin Franklin had to invent a lot of the terminology regarding electricity. Click Ben's head for the answer.
TRUE: He is credited with the first use of 25 words regarding electricity, such as battery, charged, conductor, positive and negative (in the electricity sense).
Tweet