It Pays to Step Up
Positive attitude


"I am free."It can be tempting to have a negative attitude toward things because it's a habit you've developed, or you simply don't care.
Well, one day you will. And then, when you can't do the things you want to do because when you were younger you didn't do anything about your attitude, you'll know why.
Did you click on the sidebar on the previous page and read that slogan? "I am free because I alone am morally responsible for everything I do." Freedom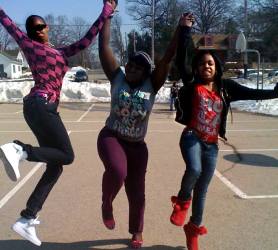 Spring break in Wisconsin!

Here's another good saying to put in your memory bank: "I am free because I alone am morally responsible for everything I do."

This means you have your freedom because you earned it. You know that, in the end, only you are responsible for everything that you do.

Close

That's a positive attitude to develop.

You can do all of these things (earn trust, be accountable, and develop a positive attitude) when you aren't with an adult. By doing so, you're showing that you are being responsible.
Fixing problems
We all have some negative aspects to our personalities that don't help us become responsible people.
For example, relying on other people to do things for you even though you could do them yourself. This isn't a good quality for someone who wants more responsibility.
How to change this: Learn to be independent and step up to do things for yourself. There isn't always going to be someone around to do things for you, and at one point or another you'll have to pull your own weight.
Shifting the blame causes problems too. For example, following through with promises can be difficult because kids are always making other plans.
This can lead to disappointing whoever you promised, which isn't a good feeling at all.
If you find yourself in this situation, apologize, and be sincere about it. Don't shift the blame.
How about "putting things off"?
Instead of blaming someone else, take full credit and responsibility for your actions and give others the credit they deserve. It's the better way to go. When you have a habit of making excuses or blaming others, you aren't being accountable for your actions. You're just being selfish and not caring about others feelings.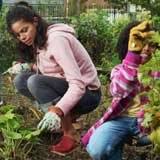 Free friends in the garden...
Conclusion
Being responsible means making good decisions. And that pays off.
Previously, I mentioned more freedom as one of the rewards of being responsible. Another reward is more raises and promotions. That's because, by being responsible, you show that you are ready to handle more challenging and difficult things.
I've seen benefits from being responsible, because now I am able to baby-sit for my neighbors and family. I've shown that I have learned from my many mistakes. I'm able to be more independent.
Part of being a responsible person is teaching others to do the same. It's a learning and teaching operation. I'm doing it by writing this article.

True or False: Andrew Jackson's pet parrot wasn't allowed to attend Jackson's funeral. Click Andrew's head for the answer.
TRUE: People couldn't keep the parrot from swearing.
Tweet