Frugal Flicks
Video Store Convenience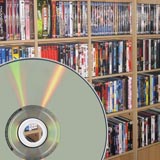 Don't leave home!
Besides price, convenience is another main factor in picking how you want to watch a movie.
If you go to a video store, you have to wait until a movie comes out on DVD in order to see it.Wait!
There's no use asking for a new movie that you just saw advertised on TV.
If the film was popular in theaters, everyone will want to see it—so there's a good chance that someone will snatch up the DVD.
You'll wind up settling for your second, third, or even fourth choice.
Close
The good thing about the video store is that if they do have a copy of the video you want to watch, you can rent it and watch it that night.
Mail Service Convenience
Movie-by-mail services can get really frustrating if the person who had the DVD before you scratched the surface. That stands in the way of seeing every second of the movie you waited for so long to arrive in the mail.
Some mail services offer
"instant movies"
that you can watch on your computer—no wait! It takes seconds for it to download onto your desktop and start to play.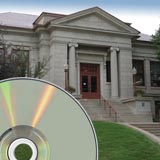 The early bird gets the video.
Library Convenience
The library has some inconveniences:
The early bird gets the video. This especially happens if you are in a bigger city.
Library DVDs also are more likely to have scratches.
It usually takes a few months for new movies to hit the library shelves.
The good thing about libraries is that they have a lot more foreign and independent films that you can't get at your typical movie theater.
Theater Convenience
The cons of theaters.
If you want to see a current movie, then you have to go to a movie theater.
Why would you pay the high price?
You don't want a big surprise in a major blockbuster to get spoiled by the time you see the movie.
Popcorn, soda, and candy are all available to you in one place.
Inside the theater there is comfort, low lights, cushy seats, and armrests, which brings meaning to the phrase "sit back and relax."
My suggestion?
It's up to You
There are a lot of factors to weigh when deciding which way to view a movie:
In the perspective of cost, the library is obviously the cheapest, but is the money you save worth the wait?
Renting a movie from a video store is probably the most convenient, but the movies cost a lot of money for such a rental period.
The best option for you depends on what's most important to you at any given time, for any particular movie.

True or False: The Hermitage, Andrew Jackson's home, has a driveway in the shape of a guitar. Click Andrew's head for the answer.
TRUE: His home in Nashville, Tennessee has a guitar shaped driveway and is now a museum still furnished the way it was in 1836 during Jackson's retirement.
Tweet