Ashley has the Keys to Success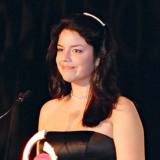 "Know what you want to achieve, and go after it. No matter what."
—Ashley Sobrinski
Ashley Sobrinski is a busy teenager, and that's the way she likes it.
Ashley is seventeen and just graduated from high school in Ocean City, New Jersey. She'll go to college in the fall.
She's served as class treasurer, participated in drama, choir and band. She's volunteered for the American Cancer Society, and the Diabetes Telethon.
All that and more
Drama, choir and band would be enough for most people. Not Ashley. There's more!
Ashley's number-one cause is tobacco prevention. She has been actively working on it since 7th grade and has accomplished a lot.
What are her keys to success?
Be Passionate
What's your passion?
"I lost my grandfather to lung cancer. That was a big change in my life," Ashley says.
That was when she was six-years old. Then, in 7th grade, one of Ashley's neighbors died of similar causes. Many of her friends and peers started to smoke too.
She got active.
Losing loved ones to tobacco-related causes gave her the passion and drive she needed to get involved—the first step to success. In order to achieve her goals, she had to take charge. Here's how she did it.
Act, don't react
Ashley was proactive—she didn't wait to get involved.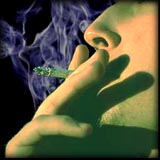 How can I help others say 'no' to smoking?
She wrote letters to a number of anti-tobacco groups and got a lot of responses from people who wanted her help.
She joined Community Against Tobacco (CAT) and spoke in favor of a local ban on cigarette vending machines at a city council meeting.
Soon, she was the teen spokesperson for CAT. Then she became a member of her school's anti-tobacco group, Student Coalition Against Tobacco.
Shortly after, she helped start New Jersey REBEL (Reaching Everyone By Exposing Lies). It is a youth-led anti-tobacco group that teaches teens about the dangers of tobacco.
Study the problem
Ashley keeps herself informed—another key to success.
"I've learned a lot about tobacco control policy, public policy, and lobbying. That helps me be more effective in my work," Ashley says.
She stays updated on tobacco-related news in her state, and across the country.
Strive for results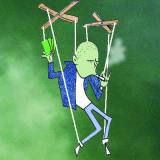 Read about other young activists who refuse to be puppets.
Ashley was determined and dedicated. When faced with obstacles, she used her passion to get things done.
In 2002, Ashley started a campaign to ban smoking on the boardwalk in her hometown. Cigarette butts tossed between the boards had started several fires there.
She needed the support of her local community.
"That was probably one of the most important things I've worked on. Also one of the most difficult," Ashley says.
"Some business owners weren't happy with me because they thought it might hurt business," she adds.
Just 14 at the time, Ashley was not scared by her opponents, and she didn't give up.
"I think it made me stronger and more persistent," Ashley says.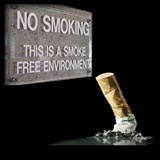 Put it out!
She started a petition in support of the ban, and gathered more than 1000 signatures.
"I presented information and the petition to the city council. In December, 2002 they passed the ordinance to make the boardwalk smoke-free."
Set an example
Ashley set an example.
Ashley created Smoking Education and Awareness (SEA) when she was a freshman in high school. The program taught elementary school students about the dangers of tobacco use.
She traveled all over the country for SEA to work with young people.
Would you believe... $5,500?
Ashley led by example. Her active way of life shows teenagers they can make a difference in their community.
"We do little skits where the kids get to practice how to say 'no' to smoking. They love puppet shows," she says.
Ashley adds, "it's fun and interactive, and seems to leave a lasting impression on them."
In 2003 she earned the Youth Advocate of the Year Award.


Trying to quit? Beat it!
You can do it too
"First of all, you need to believe in what you're doing and in yourself," Ashley says.
"No one will believe in you and take you seriously until you do."
by Katya Szabados

True or False: Jackson was considered very supportive of American Indian rights. Click Andrew's head for the answer.
FALSE: Jackson's Indian Removal Act forcefully relocated ten of thousands of American Indians, resulting in large amounts of suffering and death.
Tweet