Take Action: Learn to Save
Cut everyday costs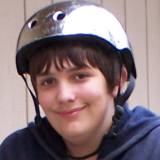 "Don't expect rides all the time!"
—Ben

Cut costs by taking along your own snacks when going places rather than asking your parents for money.
"Ride your bike when you need to go somewhere that's not too far. Don't expect rides all the time," says Ben, 11.
Elizabeth, 10, says, "Get together with friends and buy big packs of school supplies (like paper and pencils) and then split them up."
"Conserve energy: take quick showers, turn off the water when brushing your teeth and turn off the lights when you leave the room," she says.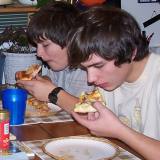 Watch any of these videos on basic cooking skills for kids.
Mm mm good!
You can help with grocery shopping and meal planning. Find sales, compare shelf prices, and clip coupons.
Another thing a family can cut back is eating out. You can help with cooking at home.
Save When You Spend
When it's time to buy, avoid impulse spending. Watch out for the lure of brand-name jeans and the latest style in backpacks.
"My backpack was in good shape so by not buying a new one this year, we saved about $25," says Matthew, 13.
Save money on family fun
You can still have fun, even if you have to be careful about spending:
When you want to use a coupon to save money, make sure its...
a generic brand
on glossy paper
an item you usually buy
a popular item
Matthew says, "Borrow music CDs from the library instead of asking your parents to buy them for you."
Get going
Old fashioned birthday fun!
Ask your parents to help you search for ideas on the Internet. Ask for a time when all family members can share ideas with each other.
When a family works together and helps each other save money, all of you are winners.

True or False: Andrew Jackson was deathly afraid traveling and never rode on a train. Click Andrew's head for the answer.
FALSE: Jackson was the first president to ride on a train!
Tweet