PHOTO CONTEST BALLOT BOX
THEME: IN THE GROCERY STORE
Click any image to see a larger view and cast your vote!
VOTE BY June 20, 2013
Photo Contest Rules
ADD TO FAVORITES
PHOTO CONTEST ARCHIVES
WIN $100 OR EVEN $1,000
FINALS!
RECENT $100 WINNER: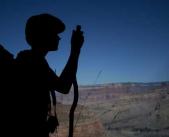 "A "Grand" Hiker" by Melanie
What makes credit unions so great? Members like you.

Every dollar you invest in your credit union earns you money while other members borrow it.

When you're ready for a loan, other members' savings will be there to help you out at the lowest possible cost.