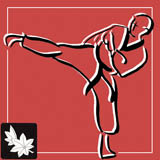 "Martial" means "war," but martial arts give you the confidence to avoid fighting.


Have you ever thought about studying martial arts?
Start now! The sooner you start the more time you have to develop the skill and strength the martial arts requires.
Why martial arts?
There are five reasons to practice martial arts:
Life skills. Develop discipline, confidence, self-control, and courage.

Self-defense. Classes stress personal responsibility, conflict resolution, and avoidance.

Discipline. The overall message of the martial arts is self-control.

Recreation. Martial arts give you something to look forward to every day after school.
What's your style?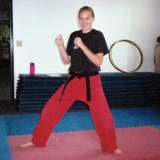 Meet Annie Pietenpol.


There are many forms of martial arts. Learn about the different martial arts styles and pick the one that attracts you the most.
When you get real good at it, no one style has an advantage over the others.
Most schools offer free introductory lessons, or a reduced fee. That way you can see if you like it or not.
The main styles are:
Karate (pronounce it kuh-RA-tee) and Tae Kwon Do (pronounce it TIE-KWAN-doe). Both stress hand and foot strikes. All martial arts are strenuous, but karate is probably the most strenuous.

Meet Kyle Ojima.

Kung fu (pronouce it KUNG-FOO), emphasizes graceful, circular maneuvers. It often uses techniques that mimic animals, such as White Crane Style Kung Fu.
Judo (pronounce it JOO-doe) is the Japanese martial art that turns an opponent's strength against him through grappling, chokes, and strikes.
Aikido (pronouce it eye-KEY-doe) is another Japanese form that emphasizes non-combativeness, through throws and joint manipulation.
Boxing is a Western art form. Training in boxing is far more dangerous than any of the other martial arts.
There are many other styles, but most students choose karate.
Start early
There are a lot of outstanding martial arts champions who are kids.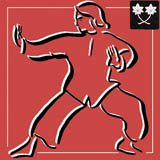 You go, girls!


You can find these young masters on the sports channels.
High school wrestling also provides an excellent introduction to safe martial arts.
Younger students have a flexibility advantage over students who start later. The earlier you start stretching, the more flexible you become.
Start training now to become a martial arts master! Here's how...