Mindful Living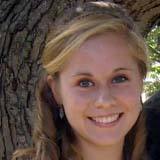 NAME: Mallory
ABOUT ME: As a sophomore at Rosary High School, I love to keep busy and be around people. I am the happiest when I am dancing or being crazy with my friends. Running cross country and playing soccer for my school, however, are close seconds. I am always working to improve different aspects/areas of my life whether it's my attitude, physical fitness, or spending habits. I love trying new things, and being inspired by remarkable people. I love sharing my thoughts and experiences with others as well as hearing theirs. This includes comments on my blogs!


Lights Out!
August 13th, 2012 at 4:36 pm
When the list of things on your to do list is never-ending, sleep might not even make the list. From now on, however, you'd better put it at the top.
As a teenager I love to sleep. However, I still don't get enough. We need to have seven to nine hours of sleep every night.
You might ask: Why is sleeping so important? Let me tell you.
Sufficient sleep:
Counteracts depression. Sleep decreases anxiety and the risk of serotonin deficiency (a contributing factor in depression).
Keeps you safer while driving. According to Dr. Rapoport, medical director of New York University's Sleep Disorders Center,  "sleepiness affects reaction time and decision making."
Decreases blood pressure. It also decreases the production of stress hormones.
Improves memory. While you sleep your brain processes your day and the things you have learned and practiced.
Helps you feel less hungry during the day. In addition, sufficient sleep helps you to lose fat instead of muscle mass while dieting.
Lessens daytime fatigue. A Stanford University study using college football players indicates that sufficient sleep not only lessens daytime fatigue but it actually  increases stamina.
Lack of sleep:
Causes children to have similar symptoms seen in a child with ADHD. However, kids with the right amount of sleep often get better grades.
Causes higher blood levels of inflammatory proteins. These proteins are connected to heart disease, stroke, arthritis, and premature aging.
Overall, getting more sleep will make you a healthier you.
Now for the treat of the week to drink before you sleep!
The Sleep Doctor's Sleep Slim Smoothie Recipe
This Sleep Slim Smoothie, as seen on the Dr. Oz Show,  claims to help burn fat while helping to enhance your sleep.
Ingredients
1 cup tart cherry juice
1/2 cup soy milk
5 ice cubes
1/2 banana
1/4 tsp vanilla extract
Instructions
Blend all ingredients together in a blender until smooth.
Preparation time: 5 minute(s)
Makes one serving
PER SERVING: 225 calories; 2g fat; 47g  carbohydrates; 7g protein; 3.5g fiber
«
Eating Out
Dream On
»
ADD TO MY FAVORITES
E-MAIL THIS BLOG
PRINT THIS BLOG