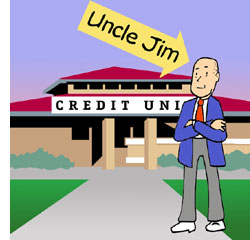 .
Your Uncle Jim is the Marketing Director for Googolplex Credit Union. He's in charge of advertising and promotion.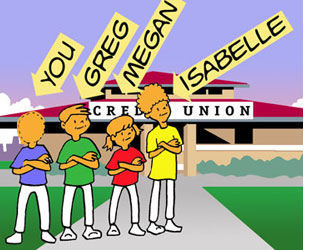 .
You and some friends have the day off from school, and are helping Uncle Jim with his latest project: hanging banners promoting credit union services.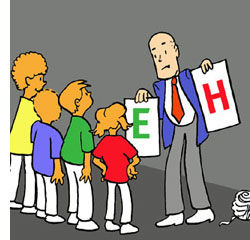 .
Uncle Jim has asked you to hang up four banners in the credit union:
HELLO in the lobby
SAVINGS over the teller windows
DIVIDENDS over the vault
MEMBERSHIP over the new accounts department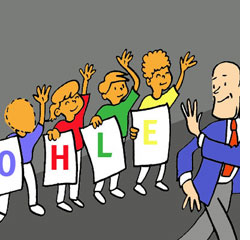 .
Uncle Jim has other important work to do. He'll check up on you and your banners later.
Click here to continue.