The Euro: 23 And Counting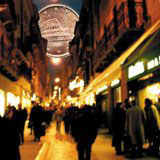 Use this calculator to find out how many US dollars one Euro is worth.


How did we get from 11 to 23?
The euro can trace its roots to World War II. After that war, the countries of Europe looked for
ways to prevent another European war
. The original 11 countries decided that a single currency among the countries would help unite Europe politically and economically. In time, more countries participated.
Using a single currency has another advantage. People who travel among the participating countries do not need to exchange their money.
That means you can visit France and Italy and use the same euros in either country.
That saves money too. Most places that exchange currency charge a conversion fee for their services.
So, every time you convert your money to another currency, you lose some of it.
Balance: U.S. dollar vs. euro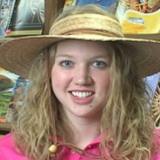 When you travel, keep several payment options close at hand.


The value of a U.S. dollar changes in relation to the euro every day. That's because supply and demand decides how many dollars a euro is worth and vice versa.
Suppose more people want dollars rather than euros. Then the value of the dollar rises while the value of the euro falls.
Why would people in another country want dollars? So they could buy things from the United States.
The more dollars other countries want, the more a dollar is worth.
It works the same way with the euro. That's because an increase in demand decreases the supply, and the smaller the supply, the greater the value.
The future of the euro
Because the value of the euro changes constantly, the future is anyone's guess. As for the currencies it replaced, they are virtually worthless.
A Spanish peseta won't buy you much, but might make a fun addition to a currency collection.

True or False: Contrary to most people in colonial America, Benjamin Franklin was well-educated because he had gone to a university in England. Click Ben's head for the answer.
FALSE: Franklin was only in school until he was 10-years-old. While there he did very well in writing but poorly in arithmetic. The remainder of Franklin's education came from reading and debating with friends.
Tweet