Filene's Legacy
What About Credit Unions?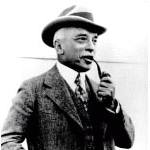 Filene saw villagers in India put their money together for the common benefit.
While visiting small villages in India in 1907, he discovered that they had financial cooperatives.
In other words, the villagers put their money together, or pooled it, so they could help each other. This was important for them because otherwise they had to borrow from loan sharks.
Loan sharks is a way of naming people who make you pay back a lot more than you borrow by charging outrageous interest rates.
Filene brought home what he learned in India. He helped a small church in New Hampshire start
St. Mary's Bank Credit Union
in 1908—the first credit union in the United States.
Which of these ideas is NOT credited to Edward Filene?
Minimum wage
40-hour work week
Lunch breaks
Medical insurance for workers
Filene's Legacy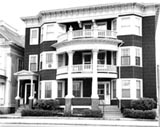 Filene worked to establish St. Mary's, the first credit union in the US.
Filene was so convinced of the value of credit unions that he personally donated more than a million dollars to help organize credit unions throughout the U.S. That equals nearly $20 million in today's money!
Today, credit unions serve more than 186 million people around the world. Three-fourths of those belong to one of the roughly 9,000 credit unions in the United States, thanks to Filene.
Edward A. Filene has an important place on the list of pioneers who have left a legacy. His legacy includes the strong national credit union movement we have today.

True or False: Andrew Jackson was referred to as a 'Jackass' during his 1828 election campaign. Click Andrew's head for the answer.
TRUE: In fact Jackson was quite fond of the nickname and used it as his symbol for awhile. It later became the symbol of the Democratic Party.
Tweet